Wanted to chat with you really quick to find out one simple question...
How much is your car note??
I'm not sure if you're driving your dream car, a family sedan, or something on it's last leg.. but I wanted to help you out really quick...
See, I know a few years back in 2008, right after

filing bankruptcy

, my credit was bad... I MEAN VERY VERY BAD.. and after our cars had gotten repossessed, I was without a car.
Fast Forward a few months later, I couldn't be without a car much longer, so my husband and I gave in and went to Carmax....
After a few hours of test drives and roaming the parking lot with "I wish I could get this" syndrome, we finally got a car...
It wasn't our dream car, but it could get us around...
BUT... despite the fact that it was a basic vehicle... here's what wasn't so basic...
We got hit with a whopping 26% Interest Rate... and that caused our payments to shoot through the roof..
OMG... this was pure bred shark lending, but when you're desperate guess what, you do whatever you must to get what you need...
So we took the car with a 6 year loan.... where we were paying for about 4 peoples salaries just with the interest alone..
However, something happened....
A few months later, I decided to join a

workfrom home opportunity

to "give it a try", little did I know, I'd hit 5 figures in 3 months, turning my financial situation completely around..
And oh yeah, remember that 26% Interest rate on the 6 year loan....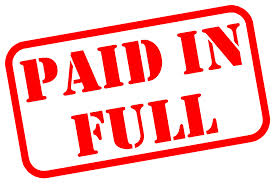 So here's why you need to listen up...
Today, my girl Nat, did the same thing...

Thanks to this

little biz opp thingy

that she partnered with me up in, she just sent a whopping $6,088.46 to pay off her car, and it happened all because of this business....
Nope, she's not doing it full time...
Yep, she's a mom and a wife with tons of domestic duties...
Yep, she has a completely different business that she owns and clients that she services...
Yep, she may work this thing between 6-8 hours per week...
Yep, she's having boat loads of fun...
& Most importantly... THIS GIRL IS GETTING PAID...
All because

s

he said YES!

!
**See the absolutely Gorgeous photo of Natalie below**
A lot of times, people want to hear the "I'm going to become a millionaire overnight" story, before they take action..
But I can't promise you that cause I simply don't know if you're willing to work for millionaire status of not...
But what I can do is bring you back to reality and ask you....
*What if you could make enough to pay your car note...
*What if you could earn enough to cover your rent or your mortgage...
*What if you could earn enough to change your zip code to get your kids in better schools....
*What if you didn't have to check your bank account before purchasing groceries....
*What if you could finally become that Entrepreneur, that you've always desired to be because you said YES??