Before you read this post PLEASE NOTE: This entire Jamaica Trip was paid with my Work From Home Money and I treated my husband!!!!
Wooo hooo… Such a Great Feeling!!!
This journey was soooo Amazing in fact I believe it was the BEST Vacation I've ever experience. Thank you Lord!!!
Day one in Jamaica
started off with us having a 1 night stay at the Sunset All Inclusive Resort on the Beach of Jamaica because I book our flight a day early (by mistake)!!!
But my heavenly father knew it wasn't a mistake because he really knew what we needed. And it was awesome to experience the resort style stay while in Jamaica because the next day we would be off to enjoy our remaining time in some gorgeous Villas. In fact the Villa we lodged at for the remaining of the vacation was 11,000 sq foot that came with Butlers, Home Servants and Chefs. More of that in the next post but back to Day 1…
Turns out it was a blessing in disguise. When we arrived on the Island of Jamaica I was gripped with so much emotion! Why??? Because I was experience a vacation again along with my husband. We hadn't enjoyed a vacation in a few years and I didn't realize how I longed for it~
It took about 25 mins for us to reach our resort from the airport and the driver was so pleasant. He had such a warm spirit and he talked to us about our surroundings as we drove to the resort.
I tell you…. As soon as we arrived at the resort the Jamaican Staff greeted us with such LOVE and there was such a great level of RESPECT.
As we went to to sit down at the VIP Check in section, out of nowhere comes a gentleman with drinks in his hand and he handed 2 of them over to Gregg and I.
They looked SOO GOOD. Initially I asked if there was alcohol in the drinks because I am not a drinker and Gregg turned to me and said NO… I then started drinking to notice that it was some alcohol in the drink BUT IT WAS SOOOO GOOD I couldn't resist. I just had to complete this tasty concoction!
When I asked the receptionist the name of the drink she said it was called "The Jamaica Island Teaser"!
Gregg and I proceeded to our room and I realized they had given us a complimentary UPGRADE to Ocean Front Room.
Wow!!!! Because I am NOW thanking God for such Favor.
Initially when I made reservations for our 1 night stay I wasn't that concerned about getting a beach front view because I knew we would be lodging in luxury for the remainder of the trip.
We went to our room put our bags down to grab a bite to eat! Since this resort was All Inclusive (which means) all of the meals are included in our package food was served all day.
We ate burgers and fries and walked on the beach for a few mins. Enjoyed the beautiful turquoise water and scenery of this gorgeous Island.
We went to our room and rested for a few hours and then got up to dine at a Buffet Style Restaurant they have on site.
The Jamaica food was SOOOO Delicious!!!
They served this dish called "Akee and Saltfish" which is one of the Island Favorites and I tell you I couldn't get enough of that dish. I found myself scrapping the pan… LOL and SMH I know.. my bad. I don't think I embarrassed Gregg too much.
So if you are ever in Jamaica and you love Seafood, I know you will LOVE this dish!!!
Come to find out, it is a Fruit (to me it looked like eggs) but it wasn't!!!
This fruit migrated to Jamaica in 1778 and is now the country's national fruit.
Yes a fruit that is found on the trees around the Island and it is picked and served with vegetables and fish.
We also enjoyed some other items on the buffet and as you see in this picture the food on my plate is ALMOST gone lol.
After dinner we enjoyed the rest of the night resting…
PS. If you want to enjoy a Beautiful Vacation with us next year Take Action by going here…
We will be chilling in the Caribbean Islands Somewhere!!!
You DESERVE TO TREAT YOURSELF!!!!!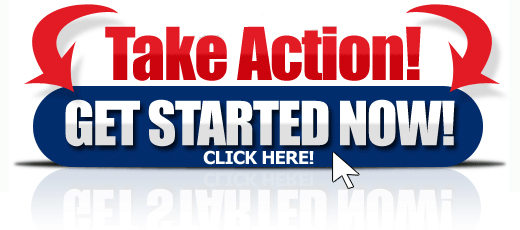 Do you NEED more info about this Online Business?
CLICK HERE